Background

Little World was our proposal to a Design Challenge by UXDA, User Experience Design Award, China's biggest user experience design challenge.
The project was made for Xiaomi VR, and specifically for the Chinese audience. Little World shortens the distance and creates a private world for couples. We got the TOP30 national award and the 3rd place in the field of VR.
Responsibility
We are a team of 5 students and we worked from 3 different timezones for 3 months.
My job is to work with researchers and interaction designers as the visual designer to design the graphics interface (Mobile + VR) and the identity for Little World. Here is our team member:
Team Lead: Jiacheng Yang
Researcher: Le Gao
Researcher: Xiaomin Tang
Interaction Designer: Zhen Qin
Interaction Designer: Junxue Shao
Prototyper: Minyang Cao
Design for the long-distance couple
70%+ of couples in China is in long-distance mode, Myself and my team members were all counted as a part of that group. They can't often date in real life, but thanks for the technology, Facetime saved some long-distance couple, but we think that far from enough.

We want to create an immersive experience where you can simply enjoy the feeling of being with each other. We want to have more information sent to the other person, emotion, body language, whisper.
With Little World, couples can be in the same world no matter the physical space. After rounds of testing and iterating, we landed on these core features. They come in both HMD and mobile phone so you can use it day and night.
In Little World VR, couples can do:
‍
· Planning for the future together
· Watching the movie together like in a movie theater
· Voice chatting with interaction
· Save lovely moment automatically
· More possibility of doing things together
The feeling of "Being together"

As an immersive VR app designed for the long-distance couple, the primary goal of Little World's branding is to give couples the feeling and the happiness of being together. Little World is the private and unique world only for couples.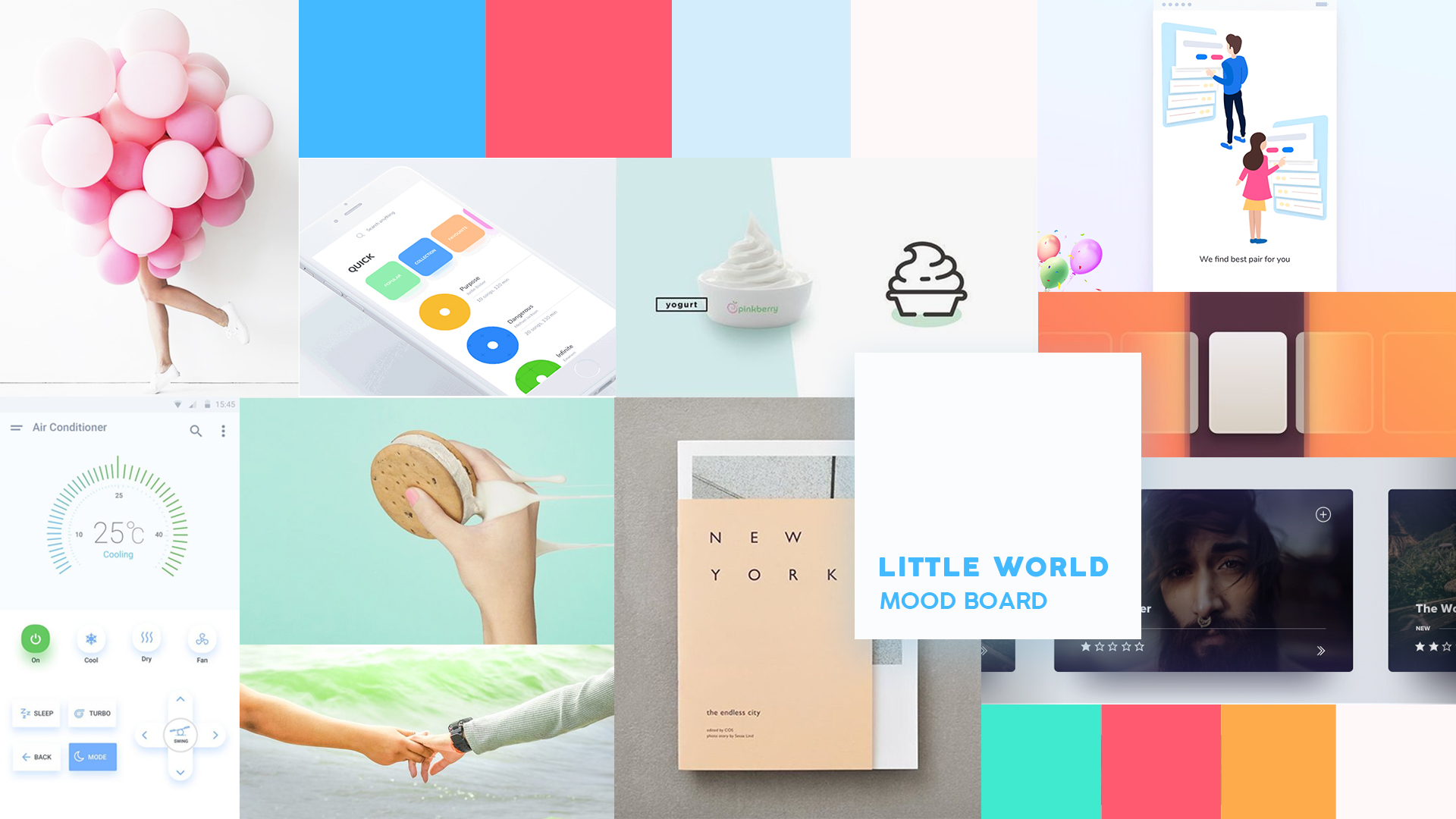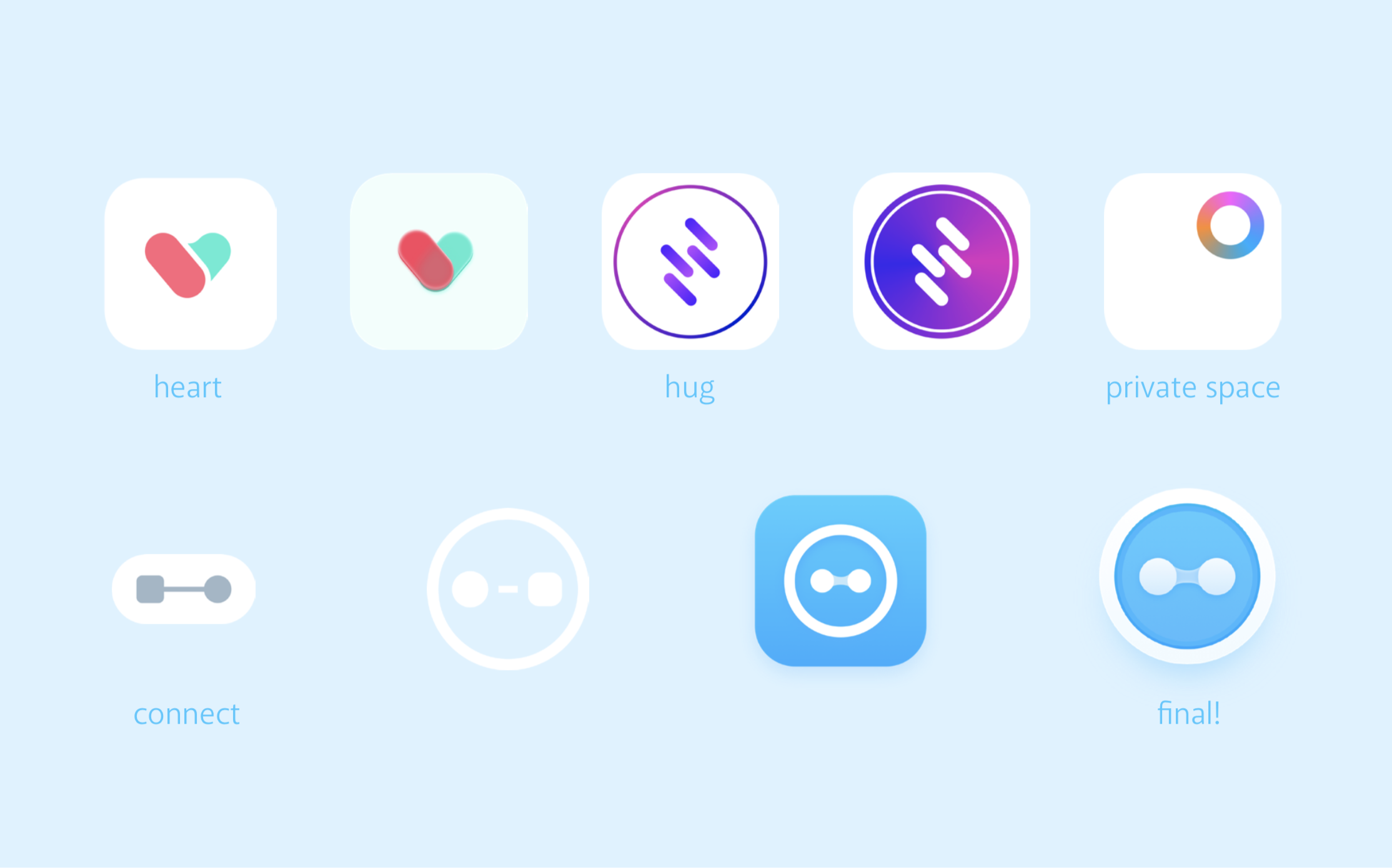 After the explorations, the final logo has two points represents a long-distance couple who "disconnect" in physical space but connected in the little world.Instead of using pink, the little world chose #3AB1FF as the primary color. This pinkish blue delivers the combination image of love and virtual reality. It makes Little world different from many other apps for couples.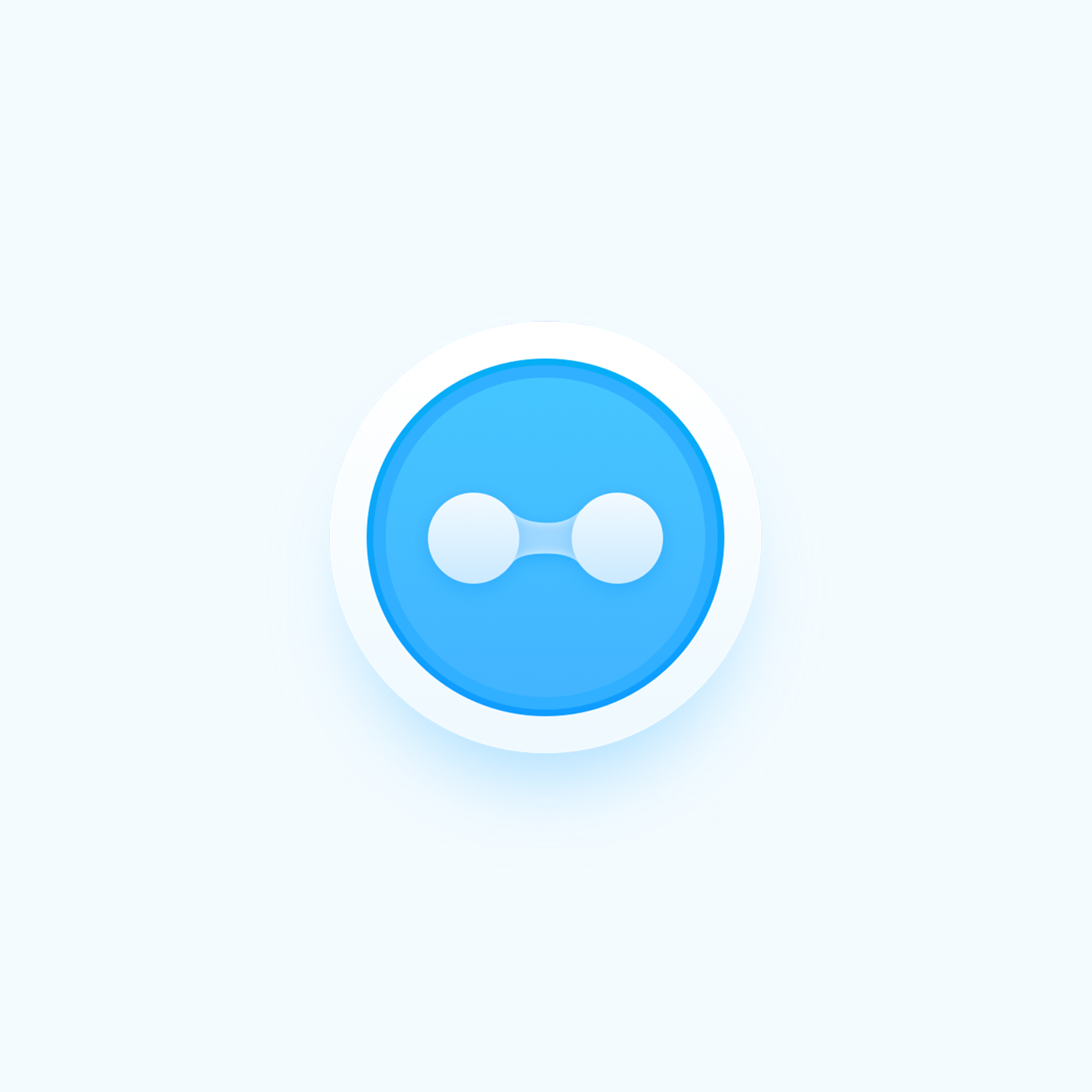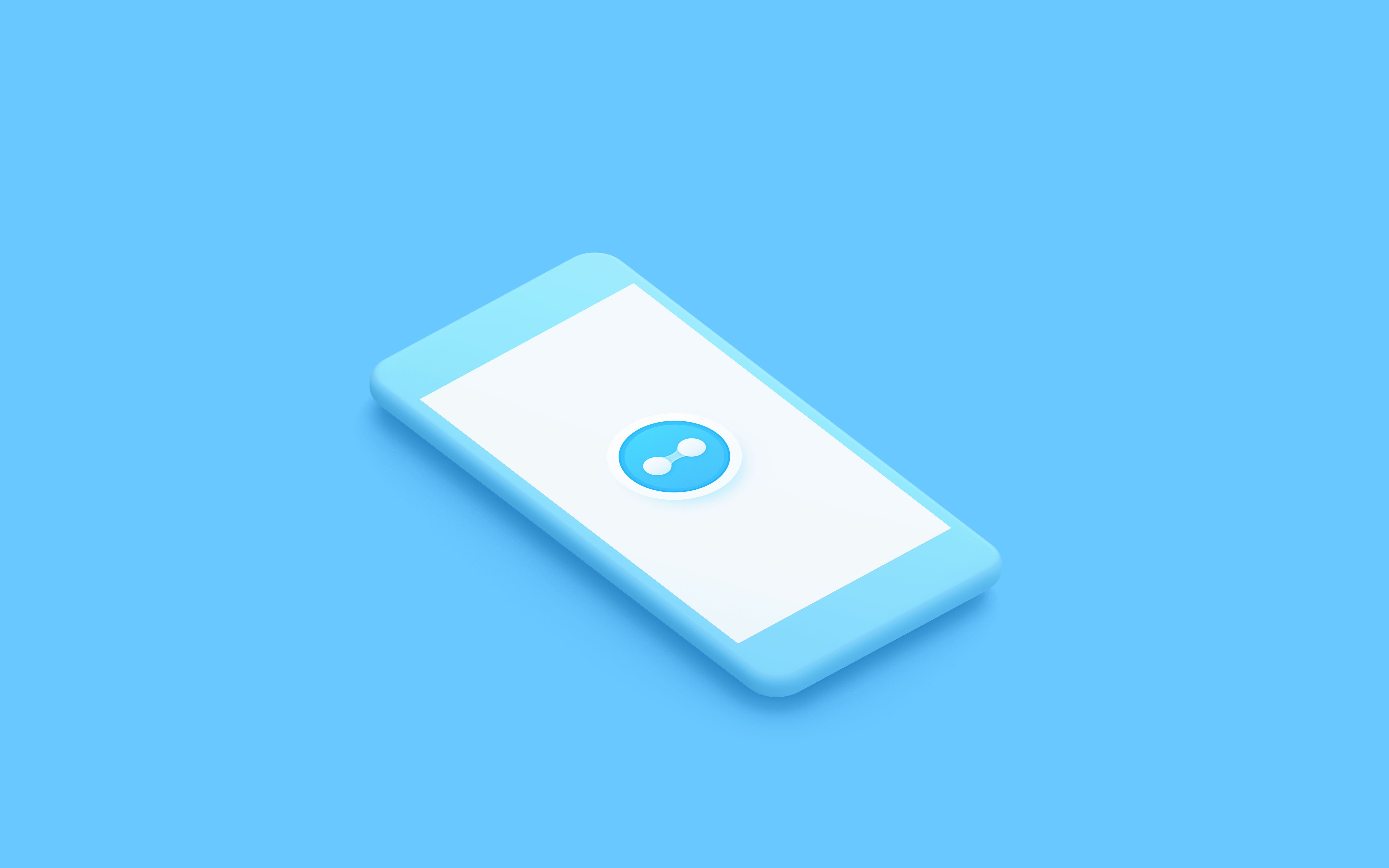 Mobile UI: Every moment have be unique

Defining the brand helped us a lot on finding the right color and visual language for a lot of our user interfaces, animations, and sound effects. The brand is an excellent way to begin and align the vision and get everyone excited to work on. Little World mobile app lets the users record every event, every plan and every moment that couples do together. These normal things come so importantly for a long-distance relationship. We treat every moment in the timeline so carefully and give them beautiful and distinguishable design.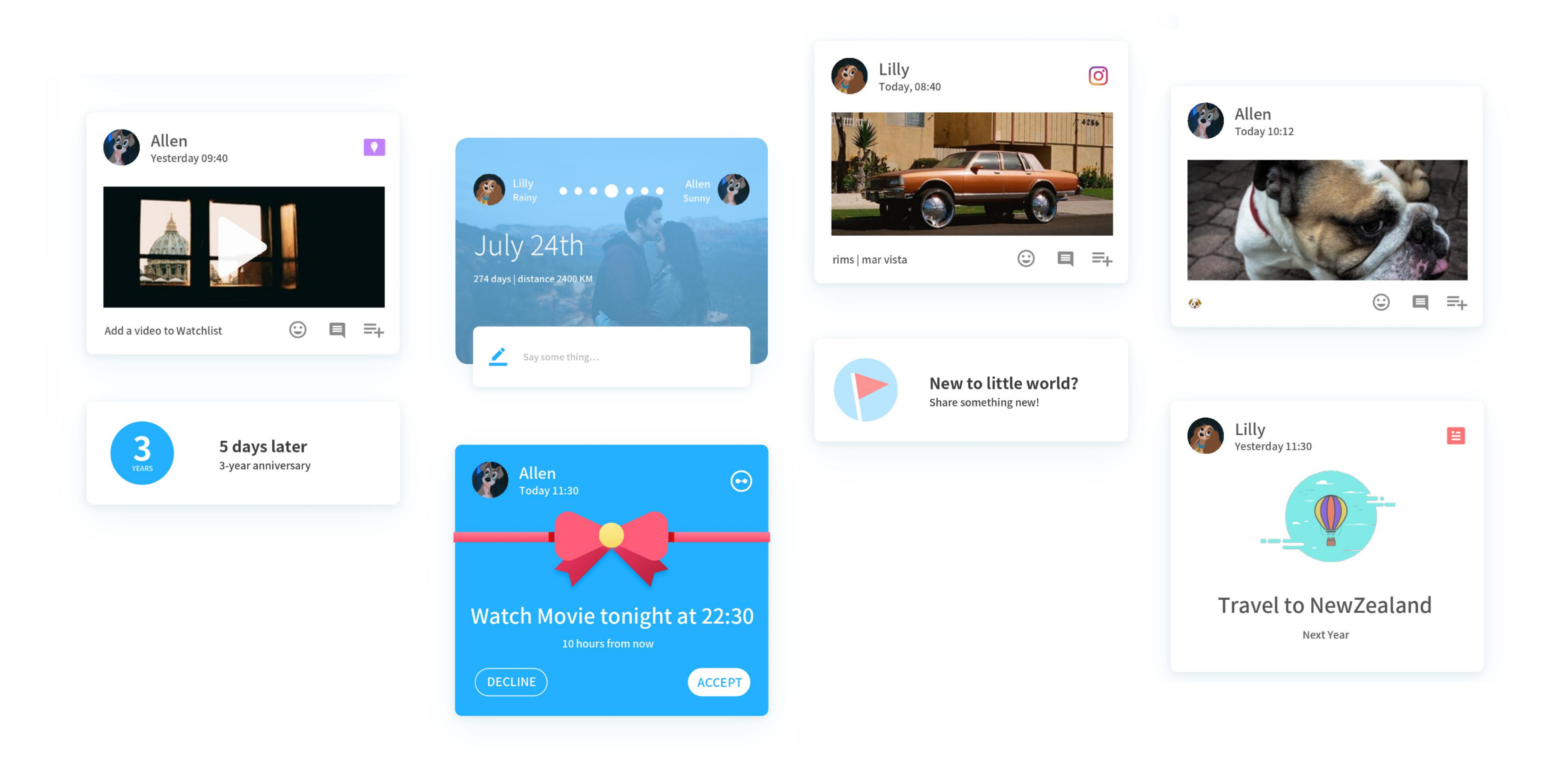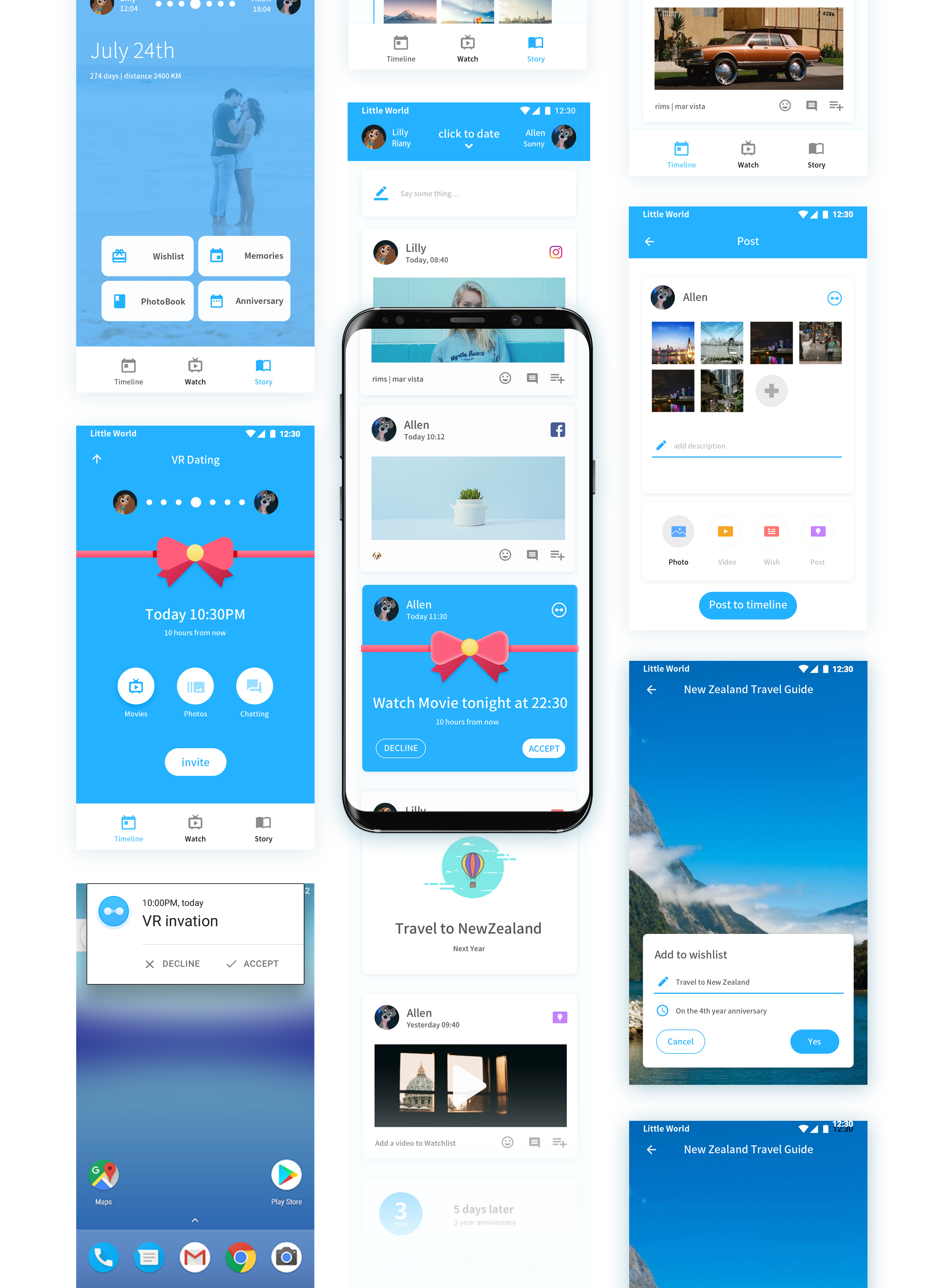 The experience can be divided into two parts: phone experience where ideally you can use your phone and Little World even during daytime, and also the VR interfaces when you are fully immersed with your phone in the headset.  Here are some proven effective designs and some designs that guided us throughout the process.

Here is some mobile prototypes:

VR UI: Interface in the Air

Little World VR is the place long-distance couple spend their time together. To create the most immersive space for VR dating, the interface elements are straightforward and working perfectly even without text. The environment also responds to the activity, UI will appear differently in different environment.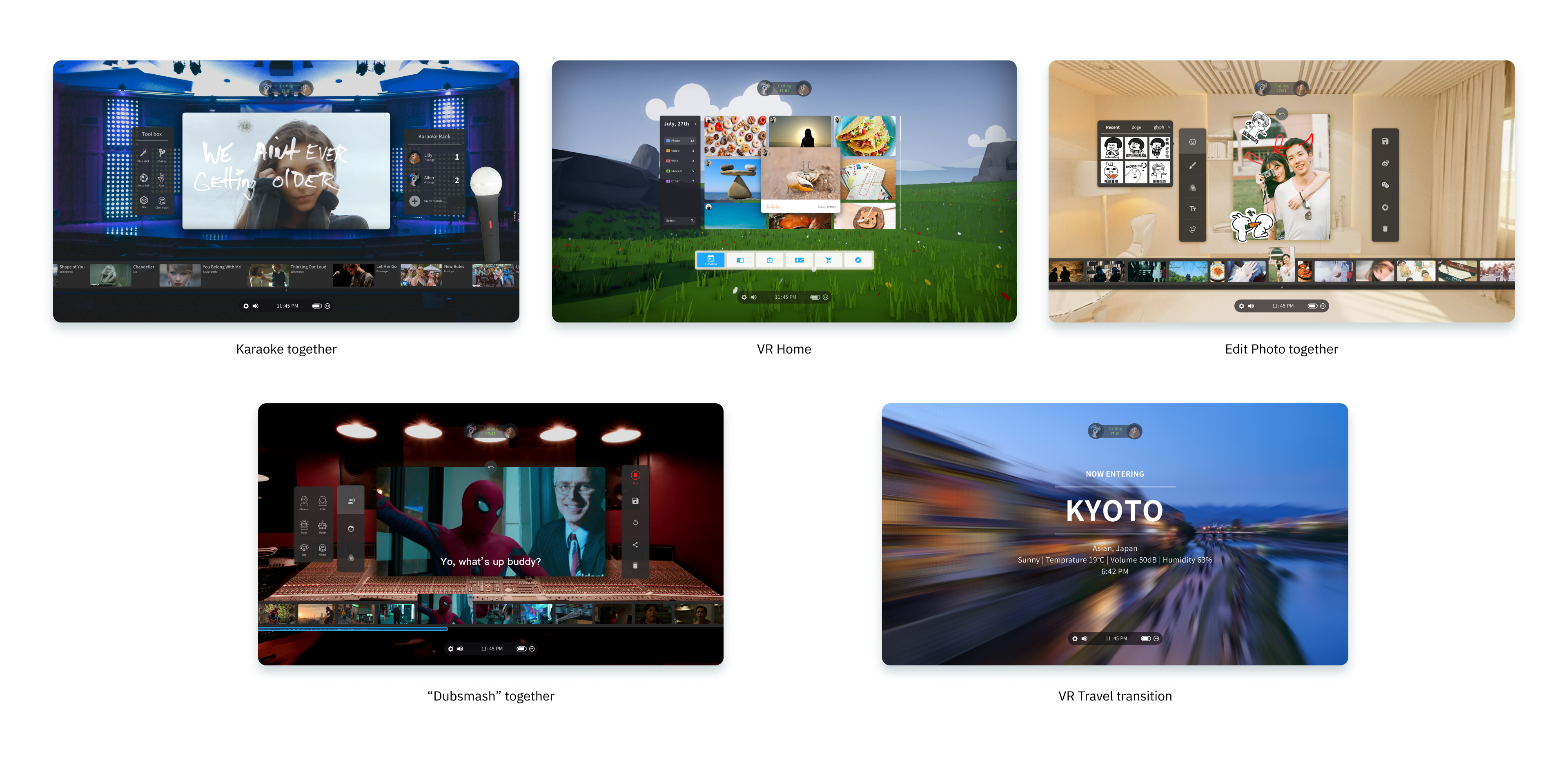 Here is some VR prototypes: